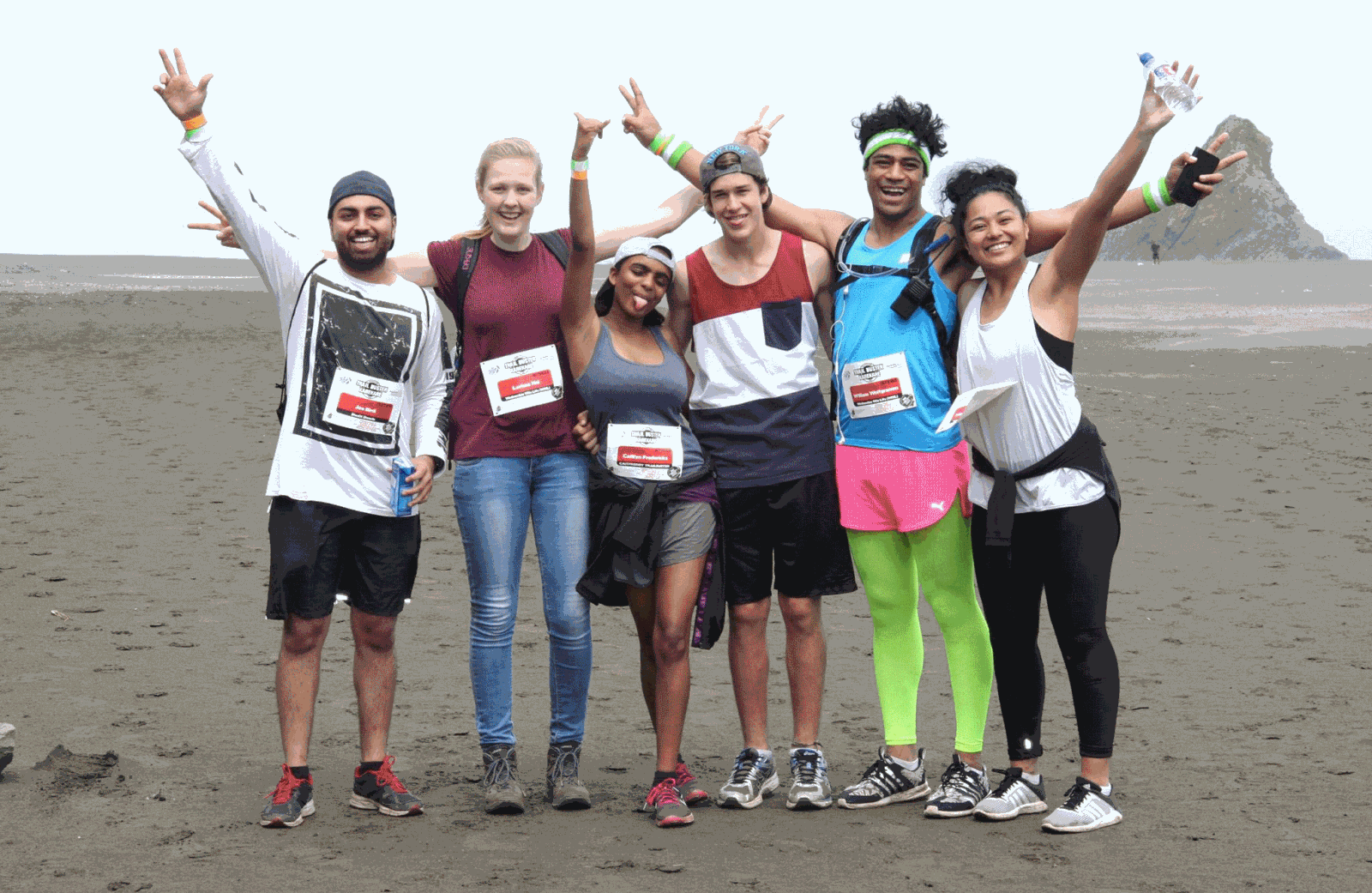 Trail Buster Karekare 2017
Join us for TRAIL BUSTER KAREKARE, through the scenic Waitakere Ranges on Sunday 12 November 2017 from 7:30am.

Put on those walking/running shoes and join us for TRAIL BUSTER KAREKARE! Choose from a 18km, 15.5km or 9.5km team walk through the scenic Waitakere Ranges through some of the best bush and beaches in New Zealand. You will cross streams, climb a few hills, see historic sites, walk on the beach, navigate Goat Trails, come across a bit of mud and see breath-taking views.

Do it as a warm up for other events, do it with friends, a family challenge, or as a team-building event. There are six different places to exit the trail and you will be transported back to the start line if you want. Run or walk - it's up to you!
NEW START TIMES:
18km: 7:30am
15.5km: 8:00am
9.5km: 8:30am
AT THE SAME TIME YOU WILL BE RAISING FUNDS TO HELP SUPPORT THREE AWESOME CHARITIES.
Get your team together and register online now.
Create your fundraising page and share it on social media. You can set up an initial team without having all the members at the time of setup - the site allows you to add members to your team as you are ready. Short a team member? Call us - we will help you :)

Late registrations are accepted on the day from 7am onwards - cash only.
Entry Fee includes an individual race-bib with your name and your team name printed, and a race-pack with sponsor products.

There are Spot Prizes and Prizes for the 1st FULL TEAM to complete the run and for the Top Fundraising Team.

Fundraising is optional, but we'd LOVE you to consider it! When you register, gofundraise will automatically set you up a fundraising page. Just link your fundraising page to Facebook and your social network, and the fundraising will happen really quickly.

We will watch the progress and we will help you!
TOUGH IS A MINDSET MERCHANDISE will be available on the day. Please bring CASH!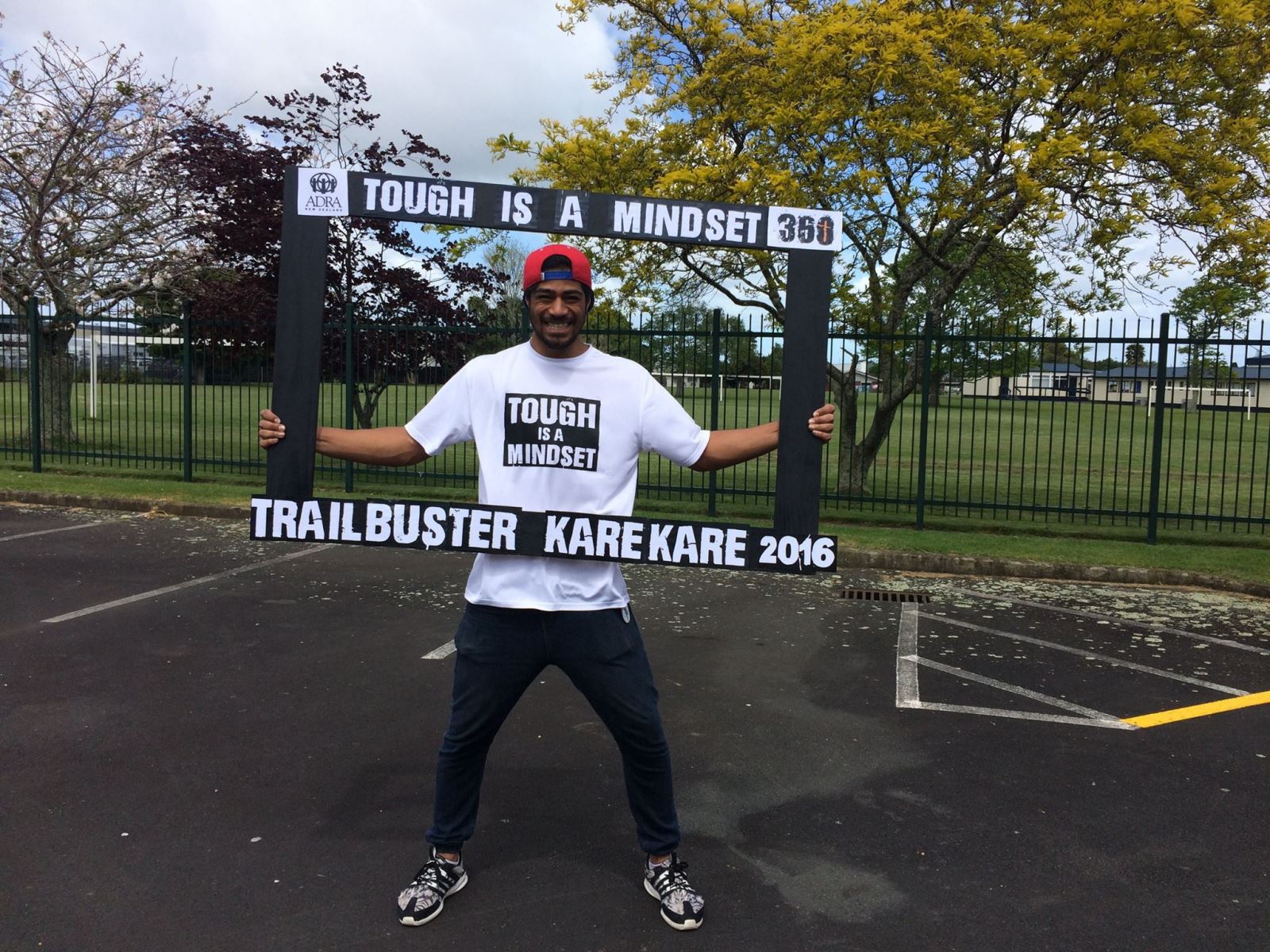 T-SHIRTS
$40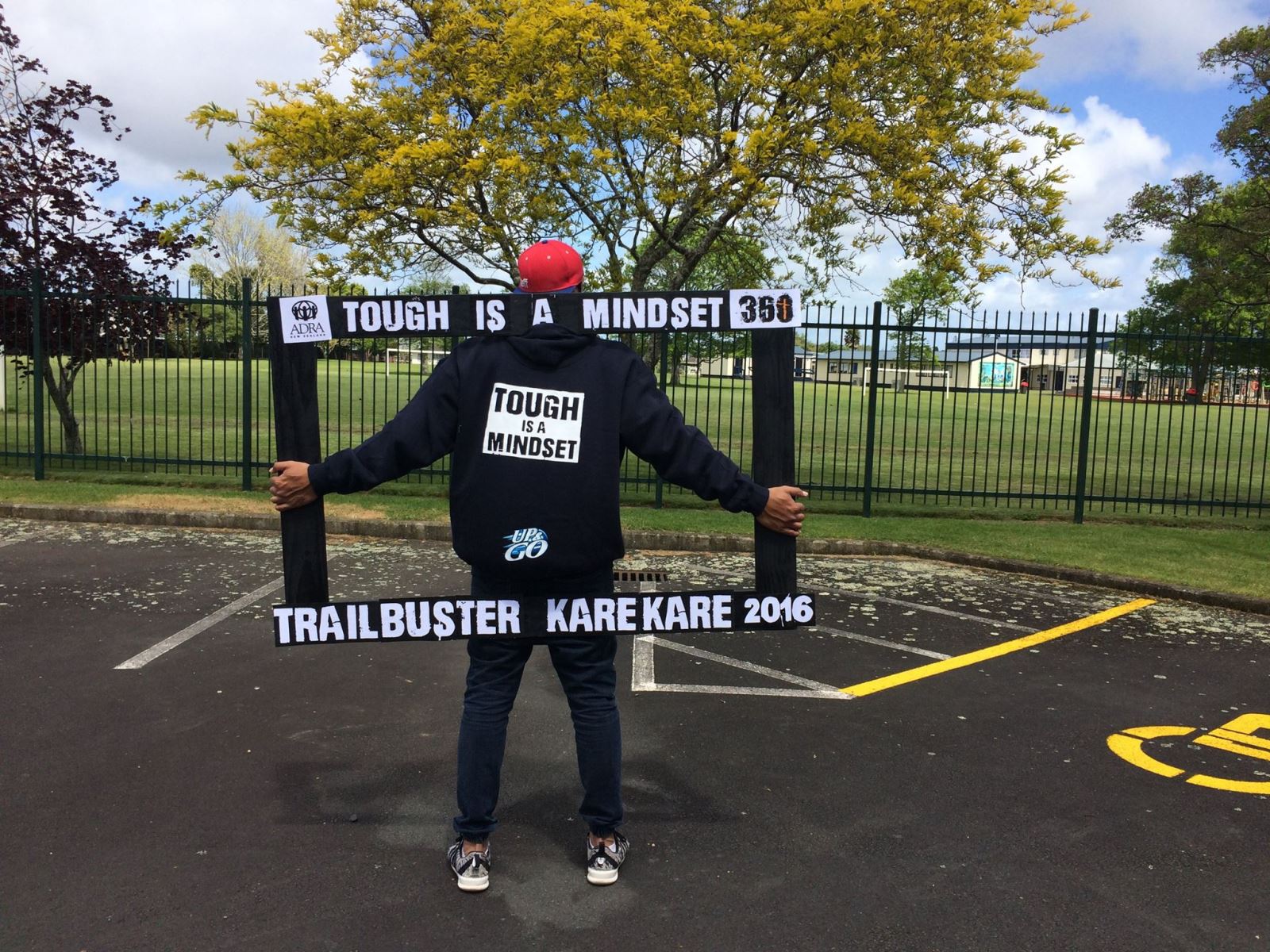 HOODIES
$60
Thank you for supporting TRAIL BUSTER KAREKARE! Your support makes a difference.
Trail Buster Karekare 2017
Raised So Far
$8,881.86
Help us raise vital funds